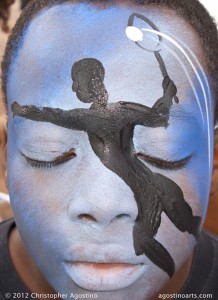 We had ten facepainters at the US Open Arthur Ashe Kids Day on August 25, 2012 — and we'll be back there with another team of transformation artists on September 9 for the finals. Here are a few photos from Arthur Ashe Day — and we only have a few, the day was too busy for taking photographs — including a couple of my silhouette images and several of the portrait type figures that Jennifer has been painting.
Come see us and be painted on September 9 at the Tennis Center.
UPDATE: **Unfortunately, they canceled our part of the September 9 event, because bad weather and rain during the previous week pushed the  men's finals  from Sunday the 9th to Monday.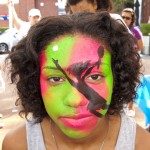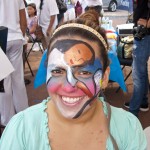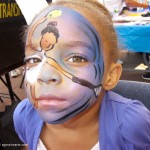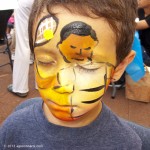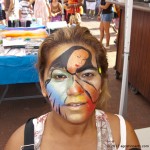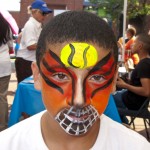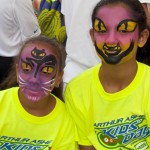 Learn more about all we do at: http://agostinoarts.com/