This is a first for me, to be canceled due to a penguin incident.
I was hired to paint 20 dancers in blue, white and silver face paint for an event in lower Manhattan yesterday, as part of some sort of promotional event for Sea World.
The booking called for me to paint them at a setup site and then they'd go perform at a nearby location, which was all I knew about the event. Got a call at 9am that the event was canceling due to problems with the venue – then a call saying it might still be on. Then at around 12, Lorraine heard from the client that is was canceled for sure.
She was out and about at the time, and soon heard a report on 1010WINS explaining it, saying that an event at a restaurant was canceled due to protests over Sea World using penguins in the event. And, she told me, protestors were going to wait for the event and picket it, but decided not to because penguins don't like flash bulbs — which made me think of King Kong, and there will be a rampaging penguin face coming in the near future.
From an article on dnainfo.com by Danielle Tcholakian on January 14, 2014 12:54pm:
"Meatpacking District hotspot Bagatelle has canceled a SeaWorld party scheduled for Tuesday night — after an announcement that the bash would include two live penguins sparked an outcry from animal rights activists. Bagatelle's co-owner Remi Laba told DNAinfo Tuesday morning that the high-end restaurant had canceled the party Monday evening, shortly after People for the Ethical Treatment of Animals announced plans to protest outside." – the full article includes statements from the restaurant, PETA and Sea World.
I like penguins: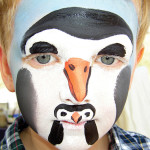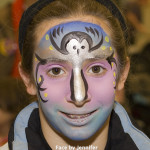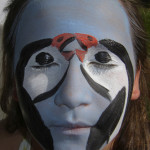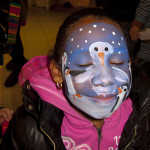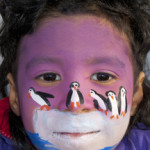 learn more about all we do at: agostinoarts.com