Scroll down for schedules of our School Performances, and our Public Events 
NEWS: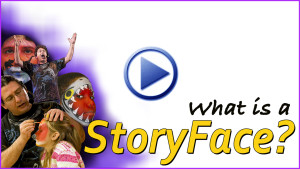 I am a painter and a storyteller, and this is how I tell my stories.
Learn more at: Christopher Agostino's StoryFaces
And learn about my newest StoryFaces program: Hero Tales!
————-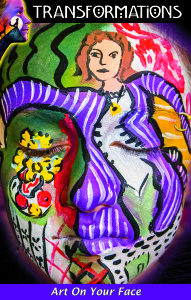 See the Art On Your Face — Gallery
—————————————————————————————————————————————————
SCHOOL PERFORMANCE SCHEDULE
We are scheduling performances for the 2015-2016 school year. If you are interested in bringing one of our programs into your school and would like to preview a performance, click on this pdf to see our current schedule at schools: 
SchoolSchedule_151000
Please contact the school directly and let them know you'd like to come as a guest to see the show. We invite you to see any one of our performances as an example of the quality of all of our programs.
—————————————————————————————————————————————————
—————————————————————————————————————————————————
SCHEDULE OF PUBLIC EVENTS:
———————————————–
———————————————–
———————————————–
———————————————–
———————————————–
 ———————————————–
————————————————

Related articles